Hoehn Mercedes Upgrade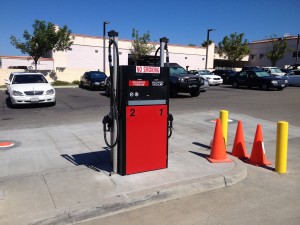 Jauregui & Culver, Inc. furnished and installed new double wall fiberglass underground piping, fiberglass sumps for the existing tank collar, dispensers and pump containment boxes, and all penetration fittings. All existing product dispenser containment box and tank sumps were removed per DEH requirements and soil samples were analyzed. The existing underground tank, tank collars, and vent lines remained in place.
Jauregui & Culver, Inc. will continue to provide monitoring certification, precision line testing, and SB989 testing to insure the safety and functionality of the site.